Featured News
Program News
Spotlight
OSE Distinguished Lecture Series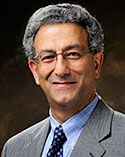 Lecture series to feature expert in nanophotonics:
Nader Engheta
University of Pennsylvania
CHTM Room 101 
Tailoring Waves at the Extreme with Metamaterials
Wed., Nov. 2, 3 pm - 4 pm
Low-Index Photonics
Thurs., Nov. 3, 3 pm - 4 pm
Quantum Optics of Metamaterials
Fri., Nov. 4, 9 am - 10 am
All students, faculty, staff and industry partners are encouraged to attend.
Must REGISTER ONLINE in advance.
Faculty website
Professor Engheta is the recipient of many awards, including: 
• 2015 SPIE Gold Medal 
• 2015 NSSEFF from the Department of Defense 
• 2015 IEEE Antennas and Propagation Society Distinguished Achievement Award
Dr. Cristiano Nisoli, Los Alamos National Lab
Thursday, November 3, 11:00 a.m. to Noon
Location TBA
---
OSE Seminar Schedule:
See past, current and future seminar titles
Sponsors: CHTM, ECE, Physics & Astronomy, IEEE Photonics Society, SPIE and OSA Student Chapters

---
Learn more about the work of Dr. Mansoor Sheik-Bahae, Distinguished Professor of Physics and Astronomy at UNM, and collaborators at UNM and Los Alamos National Labs in reaching the lowest temperatures ever recorded using an all-solid-state cryocooler in the UNM Newsroom article.