OSE alumnus Victor Gamiz, who earned his UNM Ph.D. in 1995, is elected 2017 OSA Fellow
Departmental News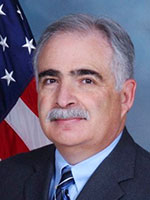 Posted: November 18, 2016
The Optical Science & Engineering Program (OSE) congratulates an alumnus of the program, Victor L. Gamiz, on his recent election as a Fellow of the Optical Society (OSA).  
Gamiz earned his Ph.D. in Physics & Optical Science at The University of New Mexico (UNM) in 1995, under the supervision of Sudhakar Prasad, who is a Professor and the Associate Chair for Graduate Affairs in Physics and Astronomy at UNM. He achieved a Master of Science in Physics at UNM in 1989, and a Bachelor of Science in Physics from California State Polytechnic University -Pomona in 1975.
Currently, Gamiz is the Principal Investigator for the U.S. Air Force Research Laboratory (AFRL) and director of the Space Situational Awareness mission at AFRL/Space Vehicles in Albuquerque. He is also an Assistant Adjunct Professor with the Air Force Institute of Technology.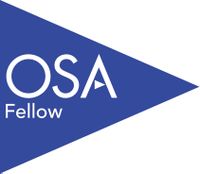 96 OSA members, representing 19 different countries, have been elected as the newest class of OSA Fellows. This year, the OSA Fellows Committee reviewed 177 nominations.
"Heartiest congratulations to the 2017 OSA Fellows, who are excellent examples of optics and photonics innovators and will be outstanding representatives of The Optical Society," said Alan Willner, 2016 President of The Optical Society.
Fellows of The Optical Society are members who have served with distinction in the advancement of optics and photonics. Candidates for Fellow Membership are nominated by current OSA Fellow members. No more than 10 percent of the total OSA membership may be chosen as Fellows, making the process both highly selective and competitive.
The new Fellows will be honored at OSA conferences and meetings throughout 2017.
---
Sources: