Professor Terefe Habteyes receives NSF CAREER Award
Departmental News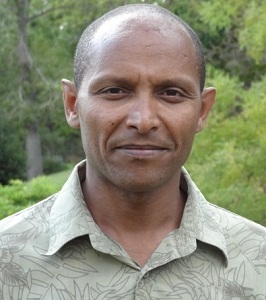 Posted: January 20, 2017
Congratulates to Professor Terefe Habteyes on receiving the NSF CAREER Award.
CAREER: The Faculty Early Career Development (CAREER) Program
This Foundation-wide activity offers the National Science Foundation's most prestigious awards in support of junior faculty who exemplify the role of teacher-scholars through outstanding research, excellent education and the integration of education and research within the context of the mission of their organizations.
His award is on CAREER: Near-Field Imaging for Nanoscale Visualization of Exciton-Plasmon Energy Transfer.
Congratulations, Professor Habteyes!