OSE Seminar with Dr. Robert Johnson on laser-beacon adaptive optics
Departmental News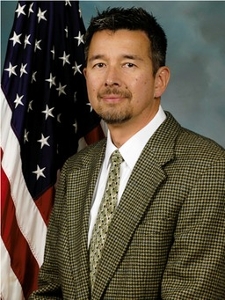 Posted: November 2, 2018
Date: Wednesday, November 07, 2018 
Time:  11:00 AM to Noon 
Location:  CHTM, Room 101 
Map to CHTM:
http://chtm.unm.edu/about/map-directions.html
Parking passes are available at the receptionist desk.  The CHTM building is equipped with ADA accommodations as well as parking spaces.
Speaker:
Dr. Robert Johnson
Starfire Optical Range in Albuquerque

Abstract:
Images of objects taken through the earth's atmosphere are often distorted by atmospheric turbulence. This is a problem, which has vexed astronomers for well over 300 years. About 30 years ago, a small group of researchers at Kirtland Air Force Base figured out a way to compensate for these distortions in real-time, using a technique called laser-beacon adaptive optics. This talk will present the fundamentals of how adaptive optics works and discuss some of its applications.
Biography:
Robert Johnson is a researcher at the Starfire Optical Range in Albuquerque, New Mexico, USA. He received a bachelor's degree in physics from Texas A&M in 1985 and a PhD in optics from the University of Arizona in 2001. His research interests include developing sensor and laser technologies to improve the performance of laser-beacon adaptive optics for astronomical applications.