PhD Dissertation Defense by Shima Nezhadbadeh on Integrated Chirped-Grating Spectrometer on-a-Chip
Departmental News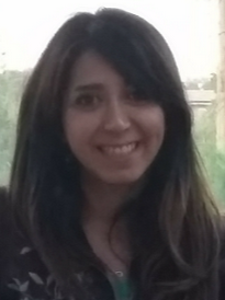 Posted: October 28, 2019
Date: Wednesday, October 30, 2019 
Time:  10:00 AM
Location:  CHTM, Room 101
Map to CHTM:
http://www.chtm.unm.edu/about/map-directions.html
ADA Accommodations are available.
Speaker:
Shima Nezhadbadeh
Committee:
Dr. Brueck, ECE Department - Defense Committee Chair
Dr. Zarkesh-Ha, ECE Department
Dr. Busani, ECE Department
Dr. Mafi, P&A Department
Abstract:
In this dissertation we demonstrate a new structure based on waveguide coupling atop a silicon wafer using a chirped grating to provide the dispersion that leads to a high-resolution, compact, fully integrable spectrometer. Light is both analyzed and detected in a single, completely monolithic component which enables realizing a high-resolution portable spectrometer with an extremely compact footprint. The structure is comprised of a SiO2/Si3N4/SiO2 waveguide on top of a silicon wafer. The input light is incident on a chirped grating area known as the collection area. Because of the local variation of the grating pitch across the collection area, different wavelengths of light are coupled into the waveguide at different lateral positions across the collection area. Guided light is then outcoupled through second grating region known as the detection area to the array of photodiodes placed on top of the second grating region. Therefore, spectral information is encoded in the chirped grating coupler, which is fabricated in a single lithography step, independent of the number of channels. For these initial experiments, a separate detection array was used. In future iterations, these detectors can be integrated into the underlying silicon, resulting in a fully integrated spectrometer on a chip. Varying the input angle of the light will vary the measurement spectral range. This will result in an inexpensive spectrometer on chip, with adjustable resolution and spectral coverage controlled by the grating chirp and the input angle.