OSE Seminar by Dr. Tito Busani on Recent advancements of III-N materials in probe scanning lithography, microscopy and NSOM
Departmental News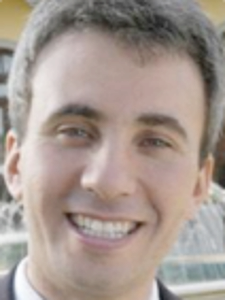 Posted: September 3, 2019
Date: Thursday, September 5, 2019 
Time:  12:15 PM to 1:15 PM
Location:  CHTM, Room 101
Map to CHTM:
http://www.chtm.unm.edu/about/map-directions.html
ADA Accommodations are available.
Speaker:
Dr. Tito Busani
UNM Electrical and Computer Engineering and CHTM
Abstract:
The steady advance of nanotechnology from investigation to application and to manufacturing is increasing the demands on nanoscale metrology and lithography. As dimensions shrink to the nano-scale, the available metrologies, necessary for any advanced manufacturing process, become limited. In this seminar we present a single nanowire probe systems technology, based on single crystal III-N semiconductors. Our results show that fabrication of high-quality GaN nanowire arrays with adaptable aspect ratio and large-area uniformity is feasible through a top-down approach using interferometric lithography and is promising for fabrication of III-nitride-based nanophotonic devices (radial/axial) on the original substrate. Indeed we will also present the state of the art results of these nanowires in AFM and STM metrology as well in field emission and scanning tunneling lithography and NSOM and demonstrate as, such a single wide-bandgap tip technology offers the functionality and versatility of several incumbent technologies in one single, universal, system.
Biography:
Tito Busani worked as process engineer at STMicroelectronics at and as research engineer at IMEC prior earning a doctoral degree in Physics and nano materials at the University of Grenoble in France with distinction. His topic of study was on the high k materials and gate oxides. He continued to work on MOSFETs transistors reliability and memories during his post doc funded by the AFRL. He is currently an Assistant Professor at Electrical and Computer Engineering at the University of New Mexico.
In the past 5 years his research focus is on energy materials and wide bandgap materials. Particularly he has worked on tip metrology and tip lithography and imaging as well on photovoltaic and thermoelectric. His currant research interest is 1D nanostructured materials, near field spectroscopy, nano lasers and nano membranes, and their integration into multi functional devices.