OSE Dissertation Defense by Mr. Jungwei Meng on the Development of All Solid-State Optical Cryo-cooler
Departmental News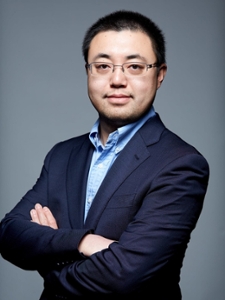 Posted: April 21, 2020
Date: Friday, April 24, 2020 
Time:  10:30 AM (Mountain Time)
Mr. Jungwei Meng's Dissertation Defense:
This Friday (4/24/2020) at 10:30 am (mountain time) Junwei Meng (Tiger) 
will defend his OSE dissertation entitled "The Development of All 
Solid-State Optical Cryo-cooler".
The defense will be held online via zoom: 
https://unm.zoom.us/j/96977007847
If you have not used Zoom before, there will be a small download. Once 
installed, click on "Sign In". If you have a UNM email address, chose 
"Sign In with SSO", in the next window type in "unm" and click continue. 
On the UNM authentication page, enter your UNM NetID and passwork, click 
"Sign In".