Dr. Tara Drake, OSE Faculty Member Wins 2020 UNM Women in STEM AWARD
Departmental News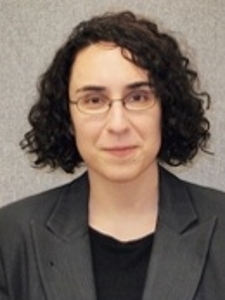 Posted: June 18, 2020
Eight faculty members at The University of New Mexico have been selected for the 2020 Women in STEM awards. Their work includes research on the impact of global warming on alpine stream biology, the creation of a better way to identify missing and murdered Native Americans and analysis of high pressure-temperature studies on Martian rocks.
The recipients this year are Rebecca Bixby, a research assistant professor in biology; Tara Drake, an assistant professor in physics and astronomy; Heather Edgar, an associate professor in anthropology; Tamar Ginossar, an associate professor in communication and journalism; Maryam Hojati, an assistant professor in civil, construction and environmental engineering; Mousumi Roy, an associate professor in physics and astronomy, Lani Tsinnajinnie, an assistant professor in community and regional planning, and Jin Zhang, an assistant professor in earth and planetary sciences.
The Women in STEM awards are hosted by Advance at UNM in collaboration with the UNM Office of Academic Affairs. Advance is a five-year National Science Foundation program to recruit, retain and promote women and minority STEM faculty. The WIS awards, now in their fifth year, have totaled more than $266,000 to date.
Julia Fulghum, director of Advance at UNM, said the selected proposals are an exciting representation of the work of women in STEM around campus.
Dr. Drake's proposal entitled "Construction of a Fast Optical Frequency Sweeper for Managing Thermal Instabilities in Microresonator Frequency Combs."
Optical microresonators, tiny rings with a diameter similar to that of a human hair, are capable of simultaneously generating hundreds of colors of light, and have many potential uses, including chemical identification, creating more precise GPS clocks, and detecting Earth-like exoplanets. "Anything this small experience temperature very differently than we do; what we think of as an unchanging temperature, a microresonator will experience as many rapid temperature shifts, happening at the rate of several million a second," Drake said.
"In order to study this thermal noise, researchers need measurement tools that are fast enough to keep up."
Drake said the award will fund the construction of a device allowing researchers to change a laser's wavelength 10,000 times faster than they could otherwise.
"I am very grateful for the opportunity to build this capability, to jump-start my investigation of thermal effects in nanophotonics, and to support the beginning of an undergraduate research program in my lab."
To read the full article and see all the Women in STEM recipients, click on the link below.