OSE Seminar by Prof. Stefan Posse on The Human MR Imaging Research Lab – from Biophysics Research to Clinical Applications
Departmental News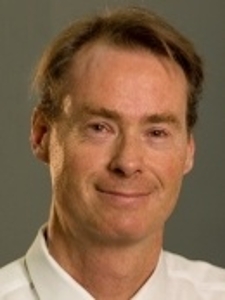 Posted: November 11, 2020
Date: Thursday, November 12, 2020 
Time:  12:15 PM to 1:15 PM
Location:  via Zoom
Join Zoom Meeting
https://unm.zoom.us/j/94902546472
Abstract: 
The Human MR Imaging Research Lab develops novel diagnostic MRI methods for characterizing human brain function and physiology. The ultimate goal is to improve individualized treatment strategies and prognosis based upon patient specific functional brain mapping. Key technological advances include real-time functional MRI and high-speed MR spectroscopic imaging, which is known as Proton-Echo-Planar-Spectroscopic-Imaging (PEPSI). Current research is focused on:
• Presurgical Mapping in Patients with Brain Tumors The objective of this study is to develop novel approaches for presurgical mapping of eloquent cortex, tumor metabolism and fiber tracts in patients with brain tumors using real-time resting-state functional MRI, real-time task-based functional MRI, and proton-echo-planar-spectroscopic-imaging (PEPSI).
• Concurrent High-Speed functional MRI and Diffusion Tensor MR spectroscopic imaging The objective of this study is to enable simultaneous acquisition of diffusion tensor spectroscopic imaging and high-speed functional MRI to reduce long scan times in multimodal presurgical mapping, and validate this approach in healthy adults and in patients with brain tumors.
• High frequency resting state connectivity in high-speed fMRI The objective of this study is to characterize the biophysical basis and the clinical potential of high frequency signal fluctuations in high-speed functional MRI.
Biography
Dr. Posse is a tenured Professor in the University of New Mexico's Department of Neurology and he has joint appointments with UNM's Physics and Astronomy Department and the Optical Science and Engineering program. Dr. Posse has more than 33 years of experience in biomedical MR research at institutions in the United States, Germany, Switzerland and Denmark. He is Director of the Human MR Research Laboratory in the Department of Neurology and a member of the University of New Mexico Cancer Center.